In the online world, a solid website is a brand's identity, speaking to your credibility and reputation. Its design engages visitors, provides personalized user experiences, and converts them into leads — but it must first capture traffic from search results in order to do so. From the start of any design or redesign project, a basic understanding of SEO for web design is required.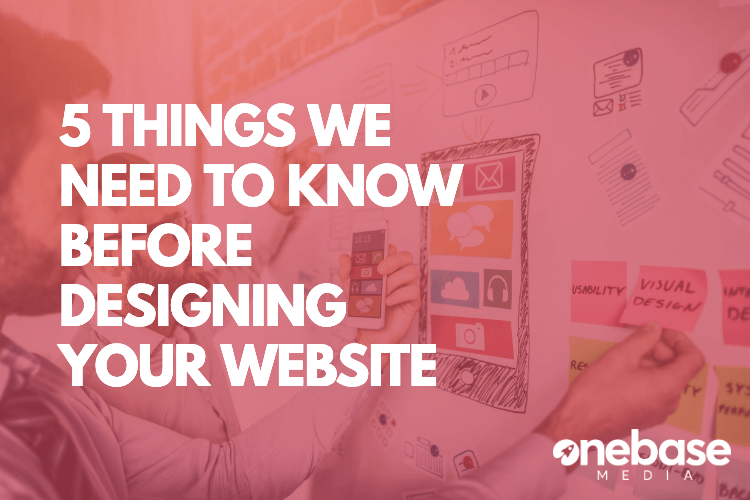 SEO and web design are inextricably linked. Visitors' perceptions of your brand are influenced by design. It communicates your brand's image and messaging to visitors and motivates them to take desired actions. On the other hand, SEO raises your site's visibility and allows it to be discovered by the right people.
Let's break down exactly what web designers need to know about SEO for web design to get the most out of website performance on Google and other search engines.
Organic clicks and rankings are influenced by site structure.
On-page SEO is one of the most important aspects of SEO for web design, and it's a quick win because it's easy for almost anyone to do without any technical knowledge or tools — especially in WordPress websites.
Title tags
The first thing a user sees in the SERPs is an HTML title tag, which they use to determine whether your site matches their intent. This is why you must strategically optimize it. Search engines and your audience don't like title tags that are overly optimized and stuffed with keywords.
You should do the following to get the most out of title tags:
Include keywords at the start of a title tag.
Keep your tag under 50-60 characters.
Naturally, incorporate keywords
Use dividers to divide elements like locations and categories.
Apply the same title tag optimization strategy across the board.
Meta descriptions
Meta descriptions are crucial because they inform your audience about your page in greater detail and entice them to click. A meta description must be highly informative, concise, and well-written to win a click. Include keywords where appropriate, but make sure they don't detract from the readability of your meta descriptions. Spamming these elements will not only lower your rankings, but it will also deter users from clicking on your link.
Heading tags
Heading tags aid in the creation of a solid page structure and information hierarchy. Your heading tags make your content easier to follow and more logical when used in conjunction with optimized title tags, meta descriptions, and the content itself. Above all, they make it simple for search engines to categorize and index content.
Using heading tags correctly is critical to your SEO efforts. The most important heading on the page is H1. It should only be used once and should be optimized for your main keywords. Use H2 and H3 tags to break up longer sections of text into smaller units that are easier to follow.
Page content
When it comes to SEO for web design, you must ensure that your content is both user-friendly and readable, as well as thoroughly optimized.
Users and search engines are informed about the context of your page by the navigation, URLs, title tags, headers, and meta descriptions on your website. If they enjoy their first impressions of these elements, they will click on your link and read your content.
Overt keyword density and exact-match keywords are no longer viable options. Organic keyword optimization is required. Look for synonyms of long-tail and conversational phrases that fit the context and insert them naturally. Keep in mind that you're writing for people, not Google's bots.
Image optimization for speed and accessibility
Especially for bloggers and online retailers, optimizing the images and videos you create for your website is critical to your SEO strategy. This is a fantastic opportunity for them to increase their online visibility and drive more traffic to their website.
Select the appropriate image format. JPEG, for example, is an excellent choice for photos of people, things, and places, whereas PNG is ideal for transparent photo backgrounds.
Reduce the size of your image. Large files can slow page loading times, and Google's most recent algorithm update prioritises speed. Your goal is to compress visual content while maintaining its quality and resolution. Many image compression tools, such as Kraken or Image Optim, can help with this.
Make your images organically searchable. Google can't read images, but it can copy them. It reads file names and ALT tags instead, which you must optimise. According to Moz, alt tags are read to visually impaired users using screen readers to help them understand an on-page image. They should be brief and focus on the image rather than the surrounding content. YOAST has a great article on image optimization.